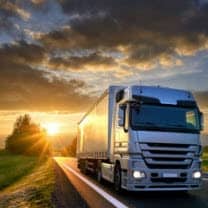 Trends Transforming the Indian Packers and Movers Industry
With the ever-increasing demand for relocation, the packers and movers industry is progressive day after day to meet customer standards. Till some years back, people had to pack all their household goods by themselves move their belongings on their own when they had to migrate to a different part of the city or country.
All of this has made the relocation process hectic and disturbing. But with the advent of technology and competition in the logistics industry, everything changed at a faster pace. Here are some important changes that positively affect the industry.
Transparency in Pricing
This industry has many hidden charges involved in the overall relocation process, about which a customer will only be updated when the final payment is made. For years, this system only attracted customer complaints.
Domestic moving services initially attract customers at low rates, which later turned into a prohibitive cost for the average person. Today, packers and movers Mumbai provide pricing information to customers instantly at the time of service reservation, based on the size and nature of the household items to be transferred; they provide all the minute details to their customers.
Real-time Tracking
Technology has generated many moving solutions. Some come with GPS tracking, allowing customers to relax on the move. GPS services are most useful for moving goods over long distances. These services build trust between customers and develop better long-term reliability. Earlier, customers only used to book a local carrier to move their belongings, which incurred a lot of expenses without transparency. Fortunately, the arrival of technological developments has completely liberated customers from such problems.
Digital Payments
Modern technologies have almost replaced all-cash transactions, which formerly was the only option. Nevertheless, in some situations when you don't have any money in your bank account but only cash to make payments, you can go to the alternative Cash on Delivery (COD) option. Today payments are much faster due to UPI services. So digital payments save a lot of time and give customers seamless transaction experiences. Besides, it is also a safe way to transfer money from one account to another.